With Flippad, create your app from your PDF files and keep 100% of your revenue.
You are a press publisher, you publish magazines or newspapers (daily, weekly, monthly…). You want to develop your own newsstand on IOS and Android tablets and smartphones… Flippad allows you to deliver digital versions of their publications through their own app (excluding Apple or Google fees).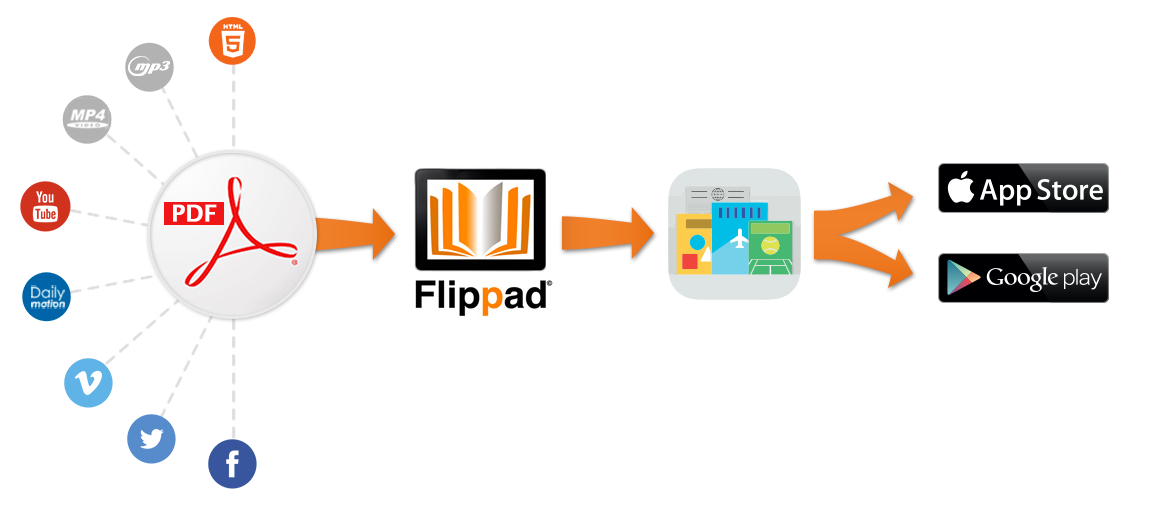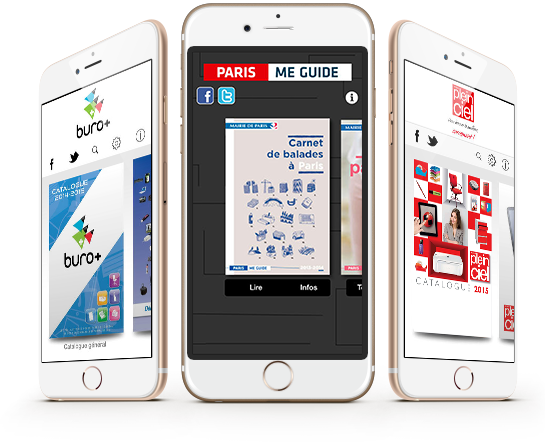 Developing your app :
We develop your own branded app and we include your logo. We also enable you to choose your colour of font, your background, your homepage as well as the colour of your buttons.
Managing and updating your publications :
Once your app is published on the App Store and/or Google Play, you can manage your catalogues thanks to our secure online content management sysptem which allows you to add new publications or organize your archived issues. As soon as it has been added, your publication will immediately be processed by our servers and you will be able to follow the different steps of the process in real time.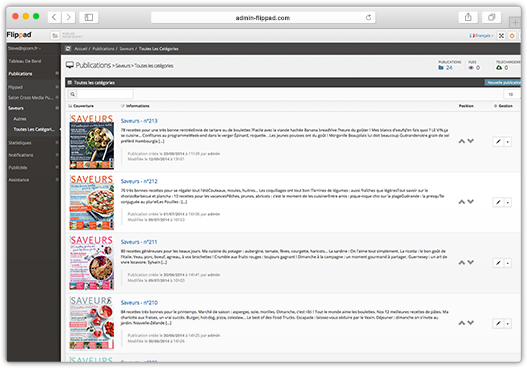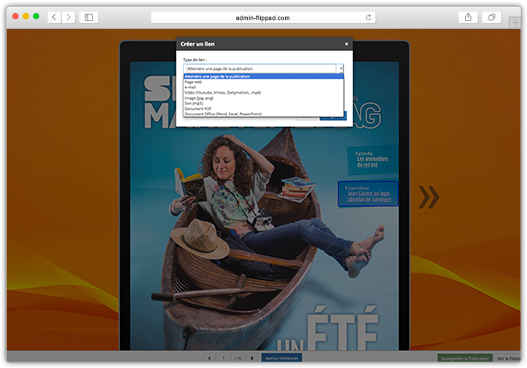 Enriching your publications :
Again through our online content management system you can easily make your publications interactive thanks to our online publisher system. Simply add links, embed videos (Youtube, Dailymotion, Vimeo, MP4), include sounds, webpages, images … Using this tool is extremely simple and doesn't require any specific technical skill.
Promoting your app :
After adding a product catalogue in your app or after an important event like a special offer, you can inform your users by sending push notifications through the Flippad content management system.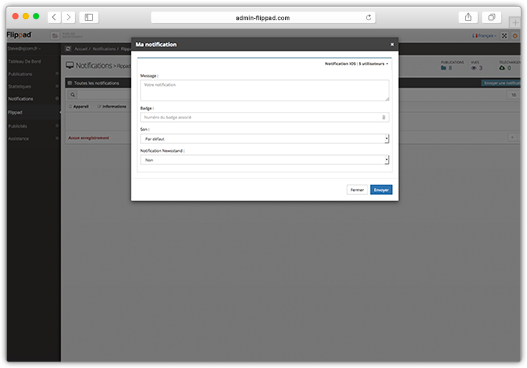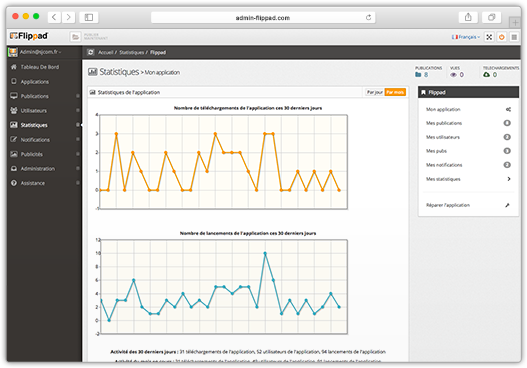 Check the data of your app :
Our online content management system allows you to follow the data of your app in real time : number of setups and runs, number of downloadings as well as number of readings over the current month and over last 12 months. Get information about the location of your users on Google Maps over the current month and over the last 12 months. Finally, all your data is also available from your Google Analytics account.
Managing sales and subscriptions :
With our online content management system deal with the price of your publication in real time and check your revenue.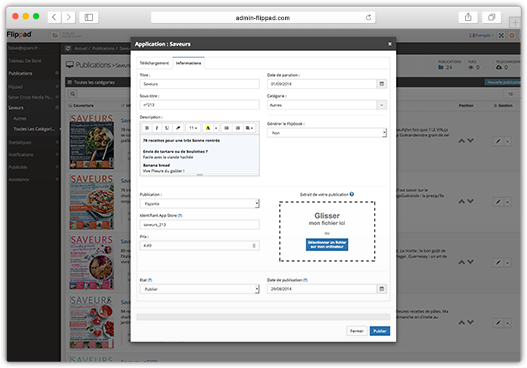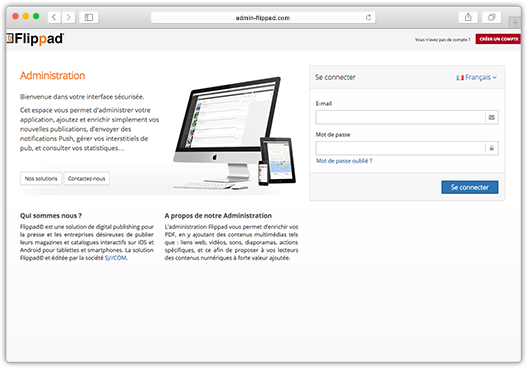 Securing your data :
Access your content management system through your secure account with ID and unique password. All your data is coded and stored in the Flippad Cloud managed and secured by AWS (Amazon Web Services).
An overview of the Flippad functions for your newsstand app
Managing ads with our online content management system

Updating publications in real time with our online content management system

Keep 100% of your revenue (excluding Apple fees)

Downloading an extract for free so as to urge readers to buy the whole version after reading the extract

Immediate payment via the customer's iTunes account thanks to In-App Purchase

Managing subscriptions
Push notifications so as to inform customers of the release of a new issue or any other info

Google Analytics statistics included in the app

Add interactivity and include links (web pages, e-mails, social networks…) as well as videos

Your own branded app with your logo within 2 weeks

Integration in the Apple Newsstand

Free or paying circulation of your publications

Securing your publications against hacking thanks to our Flippad coded PDF system
A few examples of newspaper and magazine apps on iOS and Android